How to Set Up a Small Business
Just last year, almost 5 million new business applications were submitted to the IRS. So if you've been thinking about opening your small business, what do you do?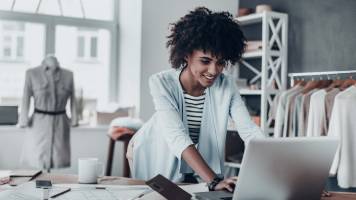 It's no secret there's been a major shift in the workforce over the last couple of years, largely due to the pandemic. In fact, according to the ADP Research Institute's "People at Work: A Global Workforce View" study, when it came to the global workforce, 64% was negatively impacted, 23% took a pay cut, and 28% lost their jobs entirely.

So it's not surprising that people are wanting to go into business for themselves. The Census Bureau's Business Formation Statistics dataset shows a massive amount of people filing tax paperwork to start new businesses. Just last year, almost 5 million new business applications were submitted. Talk about a small business boom.

Between the metaverse, digital commerce, and remote work, there's an exciting new slew of opportunities available for everyone across the U.S.
Setting up a small business
If you've been thinking about opening your small business, what do you do? We've got you covered. Below, we walk you through the eight steps it takes to start a small business.
1. Figure out your niche
What's your specialty? The business you start will depend entirely on your expertise and your passion.

You also have to factor in the time commitment and capital requirements. Does your idea need outside funding to get started? Many small-business ideas carry low startup costs and can be run from home, making initial funding minimal.
2. Conduct market research
Once you have your idea, you'll need to consider whether there's a gap in the market. The US Small Business Administration has a helpful guide to conducting market research and competitor analysis.

Even if there isn't a clear gap in the market, that doesn't mean your business can't thrive and grow in it. When conducting market research, consider whether your offering might fit into the crowd, and set yourself a revenue goal. If you think you can hit that goal, you may still have a viable business idea on your hands.

If your market research suggests that there truly isn't room for your business in the market you've selected, consider whether there are other angles to your idea that can open a market up– or whether you could offer your services any different geographies, or to different audiences.
3. Choose a business structure and name
The structure of your business will be determined by a few factors, and it will affect the taxes you pay as well as how much of your personal assets are at risk. Find out about the different options.

Your name, it goes without saying, should be unique to you. Choose something that reflects your business, but that also speaks to and inspires your potential customer base.
4. Register your business
You've determined that you have the right idea, and you can see the opportunity to grow into the marketplace. Now you'll need to register your new business and get your EIN — Employer Identification Number.
You can apply for an EIN online. Some states require a state ID as well, so be sure to check with the local state government in any area where your business will operate.
5. Set up a business checking account
After you're registered, make sure you set up a business checking account and set up payroll through a service or app.

Small business payroll can seem really overwhelming—making it super easy to make mistakes. The good news is, you don't need to hire a costly accountant or CPA to do your payroll and payroll tax when you're working for yourself or have a small team.

Just tap into Roll by ADP. It's the only secure, chat-based payroll app that'll handle your payroll and payroll tax for any state. You can run your payroll in less than a minute from anywhere.
6. Consider what other tech you need
Payroll software won't be the only technology you need. Before the pandemic began, remote work was on the rise, since 2020 that trend has only accelerated, and with that acceleration has come changes in technology. Pre-pandemic, small businesses could rely on in-person meetings and collaboration – now, you may need a spate of tools, from Zoom and Teams to task tracking software.

The importance of data security has also increased. As small businesses manage remote workers, via a stream of interconnected apps and services, they have to be increasingly aware of data security, from who is accessing what and where to monitor the devices used to access sensitive information.
7. Apply for licenses and permits
Depending on your line of work, you may need certain licenses and permits to begin operations.

Licenses and permits are more common than you think. If you're opening a cafe or bar, or running a food truck –and you want to serve alcohol –you'll need a permit. Construction is regulated at a state level, and there are a range of licenses and permits that you may need to run a construction company in the US – no matter how small your business is.

Find out more about licenses and permits.
8. Start work!
Once your business is legally set up, you're ready to start work. If you're working solo, find out how to pay yourself as a small business owner.

As your business grows, and you bring on more talent, learn how you can pay 1099 contractors.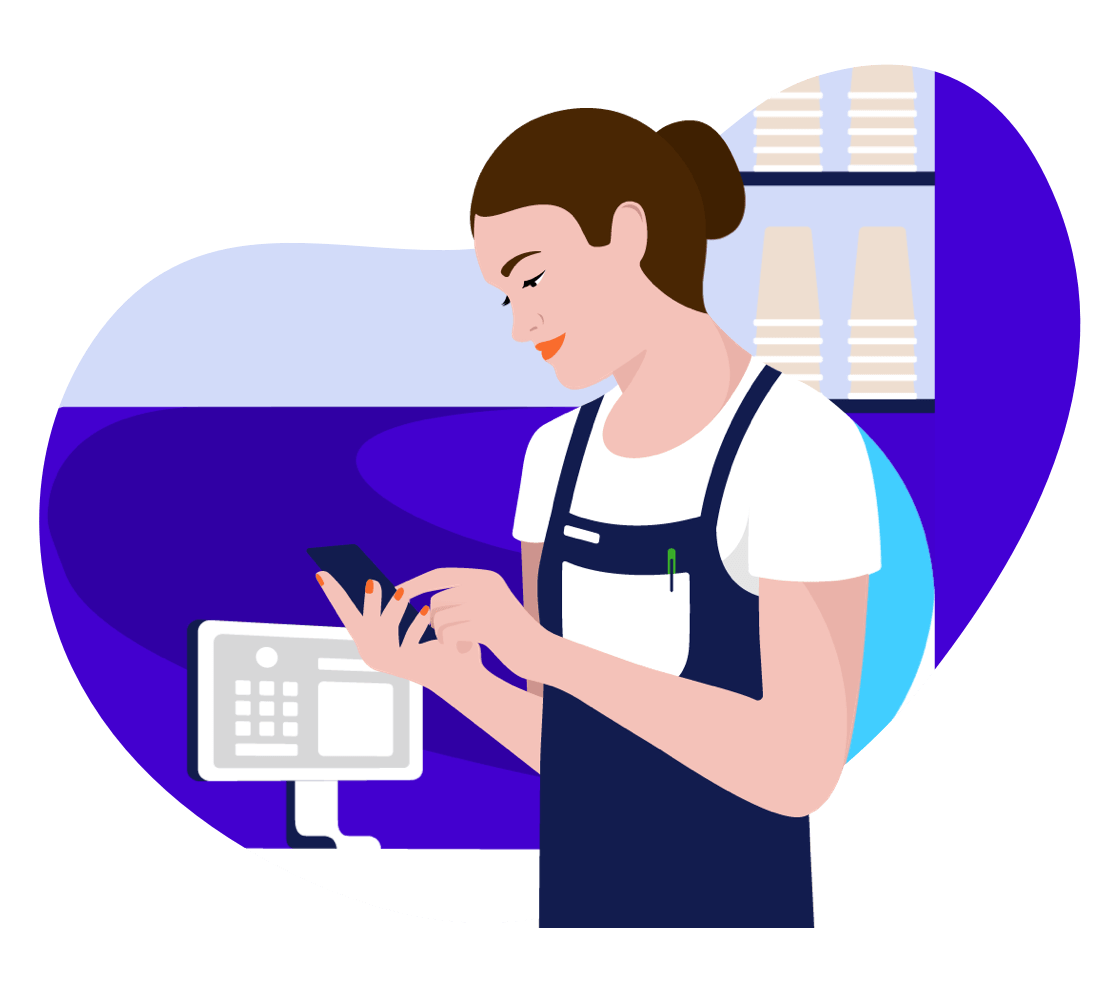 Free Trial
Sign up today and enjoy a three-month free trial.