What You Get with Roll
Ready to sign up for your free trial? Payroll software from Roll makes paying your employees easier than ever, thanks to our user-friendly interface and chat-based app. We give you everything you need to manage your payroll online with just a few clicks. With our intelligent payroll service, you can take the time and hassle out of payroll.
So what do you get with our free trial? Payroll processing in under a minute! Check out these powerful features: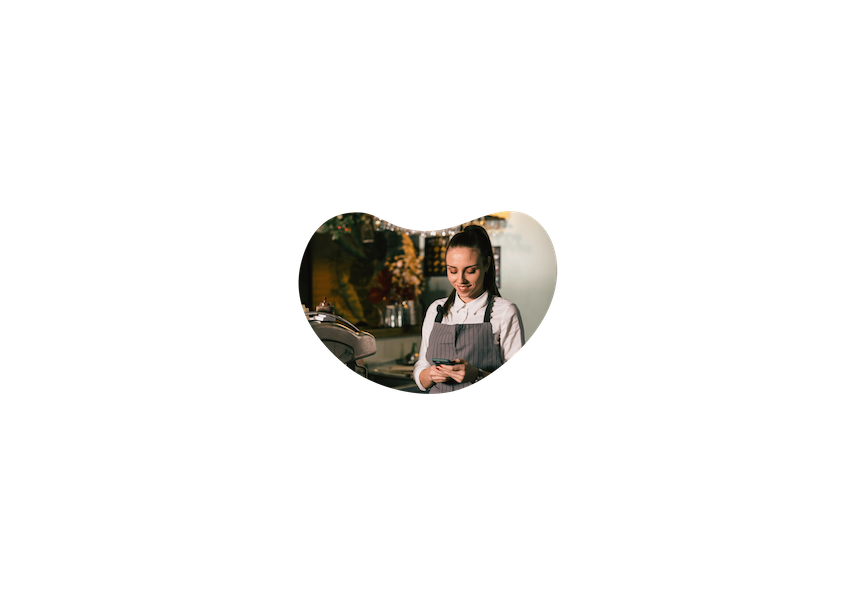 Take control of payroll and taxes wherever you are. With just a simple chat message saying "Run payroll", you can effortlessly pay your employees and make any necessary updates in under a minute. It's that easy!
Whether you have W-2 or 1099 workers, Roll enables you to pay them quickly and easily — regardless of their employment status. And here's the best part: Roll supports payments to employees in all 50 states, including those living and working in different states.
With Roll, you can wave goodbye to the stress of managing payroll taxes. We take care of everything, from payroll tax filing to payroll reporting to automated tax statements.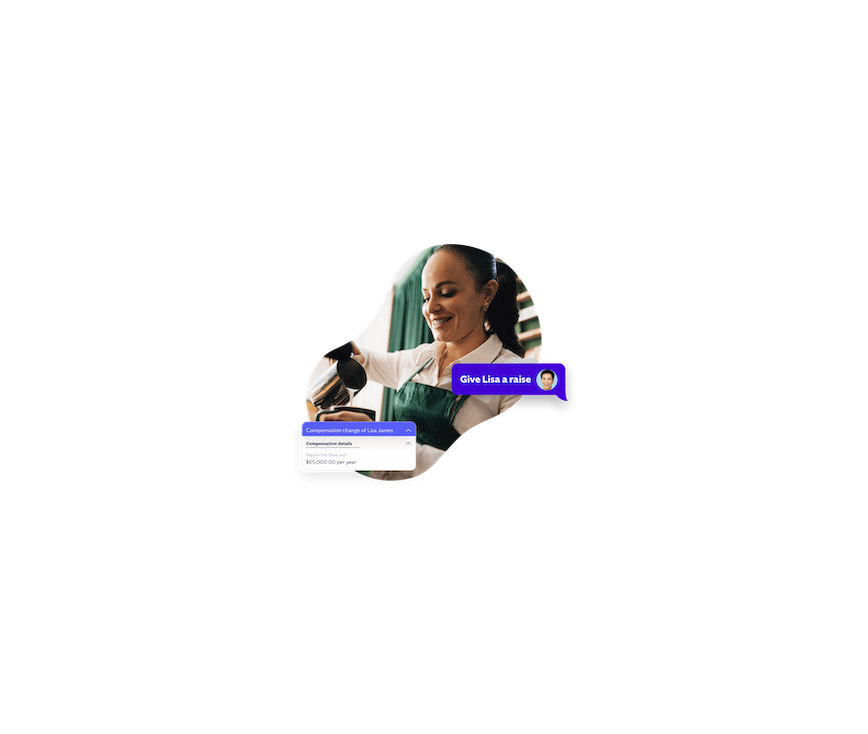 Not a math whiz? No problem! Roll can support you in all areas of managing your payroll. Whether it's scheduled payments, off-cycle needs, bonuses, raises, taxes, or garnishments, Roll takes care of the nitty-gritty for you.
Our chat-based features make updating your payroll faster and easier than ever. Want to give John a raise? Just type in "Give John a raise", and Roll will collect the necessary details to instantly update his pay. Want to send a well-deserved bonus? Roll's next-day direct deposit is available in all 50 states, so you can reward your rockstars instantly.
Roll also conveniently tracks all your garnishments in one place and even handles the payments on your behalf, providing you with peace of mind and ensuring your business stays compliant.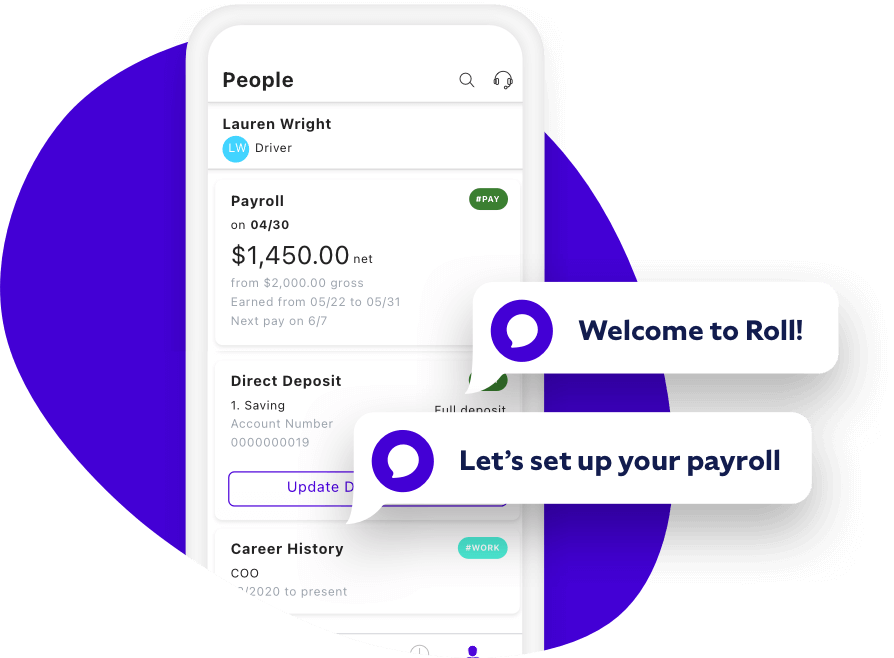 As a small business owner, you have a lot on your plate. Roll's employee self-service feature empowers your employees to make changes directly in the Roll app, giving you more time back in your day.
With our free trial, payroll software is easier than ever to set up for both you and your employees. Simply provide Roll with the necessary details to send invitation links, and your new hires can download the app and get started. Yep, it's that simple! From a simple setup to managing personal information such as address changes, marital status updates, and tax withholding preferences, employees have the power to handle it all through the app.
When payday approaches, workers receive payday alerts, ensuring they're always in the know when that hard-earned money is about to hit their accounts. Plus, with just a quick tap on their profile icon, employees can access a comprehensive overview of their job details, pay information, and benefit details.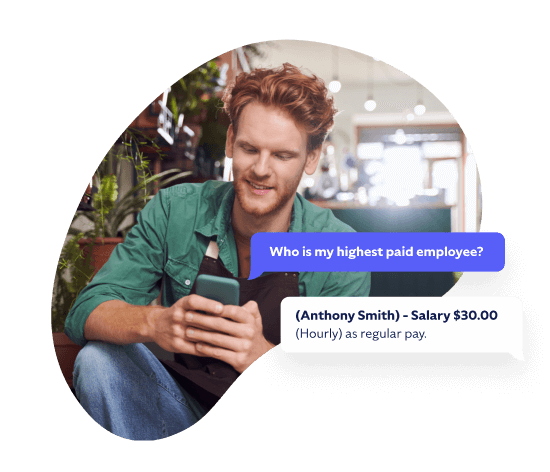 Roll is more than just a tool for paying employees- it's your personal payroll assistant. With the most advanced generative AI technology available, Roll is your partner for payroll processing, employee management, and business growth- and more.
After running payroll your way, Roll gets to know your business' routine, sending you potential compliance alerts, task notifications, and upcoming payday reminders so you never miss a beat.
Need more from your payroll partner? Just chat and ask. Roll provides enhanced AI responses to provide personalized payroll, employee, and business insights. Get AI-driven intelligence about your enterprise, plus advice and tips on business best practices.
Ready to Roll?
To see Roll in action, sign up for a free trial. Payroll software has never been this simple.
No training. No long-term contract. No hassle.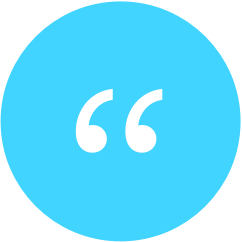 "Getting started was really easy in terms of downloading the app and entering my business info. I just answered the questions as it went along. It was not a long process to get that done. I was ready to rock in just a few minutes."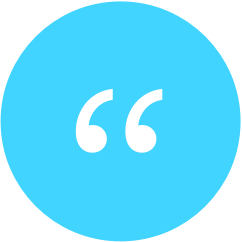 "Honestly, setting up ROLL was the easiest process I've ever done, and I've worked with a lot of payroll companies over the past 20 years. I even told my friend who owns a business that he should switch over because it was the easiest thing in the world, and the price is great. QuickBooks was easy, but ROLL is far easier."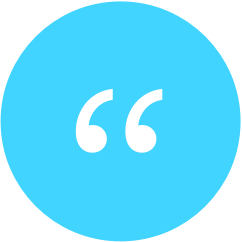 "I found the ROLL setup to be really simple. The system takes you by the hand and walks you through step by step. I was up and running in 10 minutes."