Raises, Bonuses & Wage Garnishments: Payroll in Under a Minute
Make payroll updates on-the-go, instantly. From one-time bonuses to automated garnishments, Roll takes care of it so you don't have to.
Pay your rockstar employees — whenever you want
No need to add salary raises to your to-do list or block time off on your calendar for yearly bonuses. With Roll, it's just a few swipes and taps — and voilà! Payroll updates are done.
Payroll updates when you need them
Whether dealing with scheduled payroll payments or off-cycle needs, bonuses or raises, taxes or garnishments, Roll by ADP takes care of the details so you can always be on task and on time.
Rapid raises
Simply chat "Give Brenda a raise" and Roll will collect a few details to instantly update her pay. Brenda will be happy, too.
Instant bonuses
Don't wait a whole year to reward your team for a job well done. With next-day direct deposit in all 50 states, you can send a little something right now with Roll.
Off-cycle payments
Unexpected payments happen, and Roll has your back. With just a few chats, Roll can get you up to date on payroll.
Garnishments
Roll tracks garnishments all in one place, and even makes the payments for you. That way you can breathe easier knowing your business is compliant.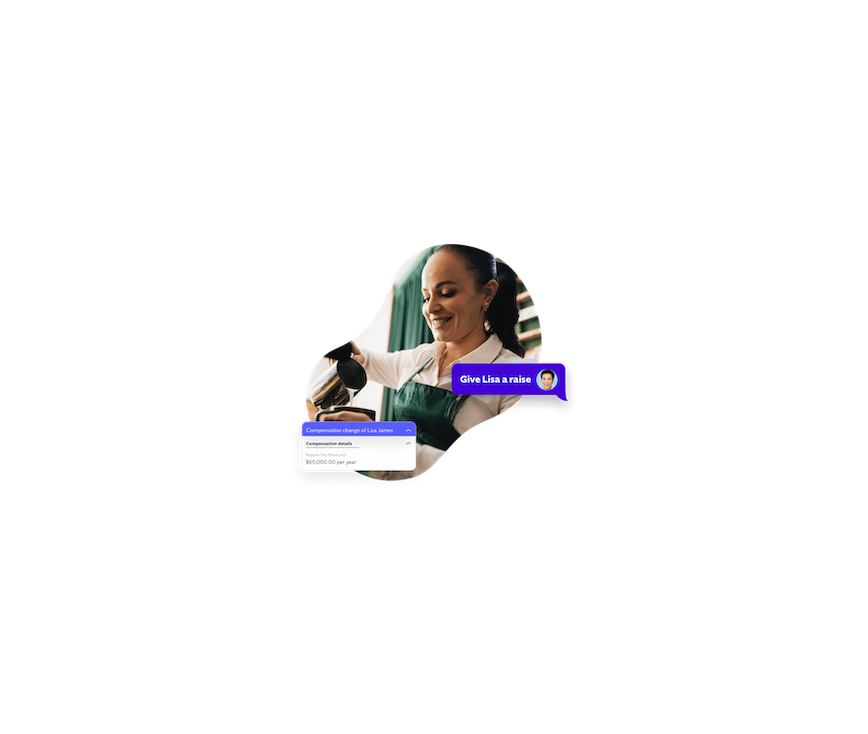 Thank your employees with a pay bump now, not later
Shout out to your amazing employees! Incentives are a great way to keep your team motivated and can help with retention.
With Roll, pay bonuses are instantly available to the employee, and the app will make sure everything is taxed correctly. Same goes for salary or hourly wage increases. Just tap a few buttons and Roll will quickly update compensation. You'll save time, and your employees will be super pumped.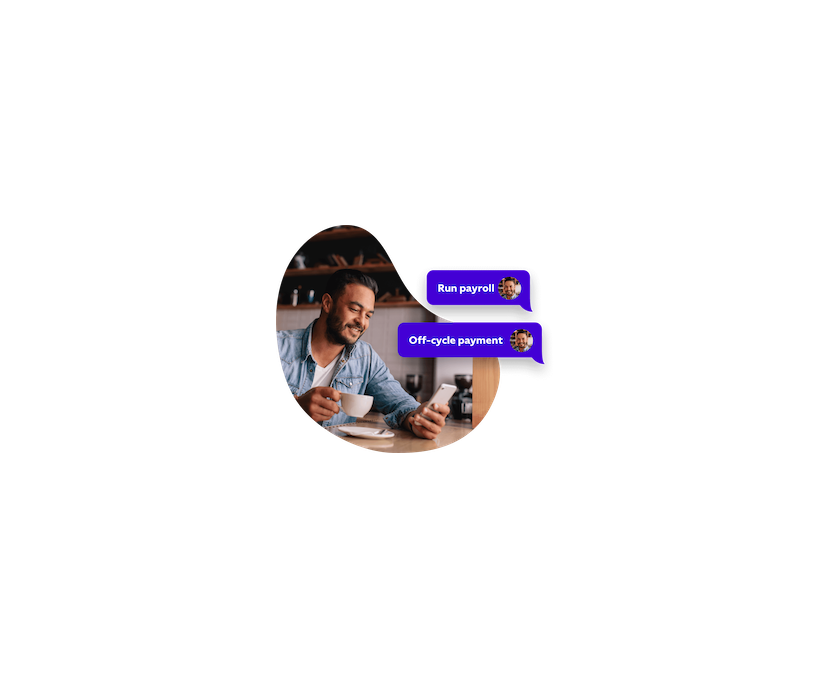 Run off-cycle pay in seconds
Most companies pay people consistently, but there may be times when you need to run payroll outside of your normal schedule. This is called an "off-cycle" payment. This can include severance pay, rectifying previous payrolls, and advance payments.
Whatever the need is, paying people between pay periods is no sweat with Roll's chat-based app. Simply type "Run payroll", and select an "off-cycle" payment and Roll will guide you through it.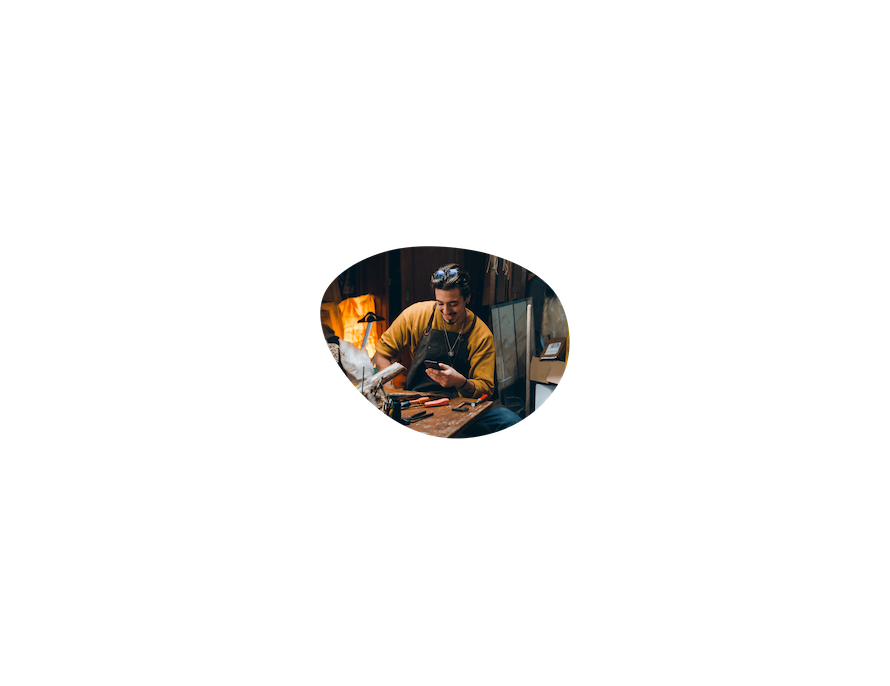 Handle wage garnishments effortlessly
While not common, you may have an employee with court-ordered wage garnishments — requiring some of an employee's wage to not be paid to the employee. Roll can help remove the stress of this by tracking garnishments and making the payments for you. Roll makes it easy — all you have to do is reach out to our full-service team to help you create or update garnishments. Once added or updated, Roll integrates garnishments with payroll automatically, so they're processed and disbursed without disrupting your day.
FAQs
We get it — making changes to your payroll can feel daunting. But when it comes to wage garnishments, payroll doesn't have to be complicated. Let's dive into common questions from employers about bonuses, wage garnishments, payroll updates, and the Roll app itself.
How does Roll handle payroll garnishments?

Roll's got your back when it comes to dealing with garnishments in payroll. Our app takes care of the nitty-gritty details, allowing you to focus on your business. Once you've added or updated garnishments in Roll, the real magic happens. Our app seamlessly integrates the garnishments with your payroll process and streamlines wage garnishment tracking. The best part of our innovative wage garnishment services? Roll ensures that garnishments for wages are automatically processed and disbursed!

You can also reach out to our full-service team for expert advice while setting up wage garnishments for your employees. No need to worry about fumbling with garnishment details — Roll has you covered.

What are the payroll garnishment rules?

Payroll garnishment rules can feel a bit like a game with ever-changing rules. But don't fret! Roll stays on top of the latest regulations, so you can focus on more important things. We take the responsibility of keeping track of required garnishment rules, ensuring legal compliance, and saving you time in your day-to-day. You can rely on Roll to navigate the intricacies of payroll garnishments, allowing you to focus on what matters most — running your business.

What types of garnishments can Roll handle?

Roll can help with several forms of garnishments. From child support and spousal support orders to cash medical orders and garnishments for other amounts owed, we've got you covered. Whatever your specific garnishment needs may be, Roll will seamlessly adapt to ensure that your payroll process remains compliant. With Roll by your side, you can tackle all your payroll garnishment needs with ease.

What's the difference between a bonus vs. raise?

When it comes to bonuses and raises, think of a bonus as a high-five for a job well done, and a raise as moving up a whole new level. A bonus is an extra reward for outstanding performance or hitting those targets and is subject to tax. A raise, on the other hand, is an increase in an employee's regular salary or hourly wage. With Roll, you can easily handle both bonuses and raises for your star employees.

Can bonuses be garnished?

Depending on the circumstances and applicable regulations, garnishments may impact bonuses. But with Roll, you don't need to worry. We understand the intricacies of garnishment deductions and ensure the amount is calculated accurately every time. Roll helps you navigate the world of bonuses so you can reward your employees with confidence.

Don't stress about raises, bonuses, and wage garnishments. Payroll is easy with Roll's intuitive app. Try it for free today!
Ready To Roll?
No training. No long-term contract. No hassle.
Download
Install the app and onboard yourself in just 15 minutes.
Chat
Start running payroll ASAP. Just chat "Run my payroll".
Pay
Finish payroll in under a minute.
Try 3 months free*
Have questions about Roll?
Success!
Thanks for reaching out.
Someone from Team Roll will reach out shortly.
You will receive a confirmation email momentarily.
---