New Hires 101: A Complete Guide to the Onboarding Process
We know that as a small business owner, you have a lot on your plate. Read on for practical tips for creating an onboarding process that sets your new hires up for success while saving you time and energy.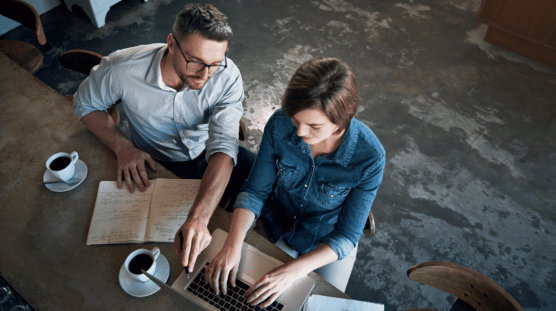 Your business is expanding, and you need to hire new staff — congrats! But what's the best way to onboard your new hires and get them up to speed on all the ins and outs of your business?
We know that as a small business owner, you have a lot on your plate. That's why we're here to help you with practical and easy-to-implement tips for creating an onboarding process that sets your new hires up for success while saving you time and energy.
Want to save the most time and energy with automated onboarding? Roll by ADP™ offers an employee self-service feature that handles basic payroll and HR onboarding requirements for you. Save time by allowing your new hires to quickly access:
At-a-glance job, pay, and benefits information

Payday notifications

Paystubs and tax statements

Task and deadline reminders
With Roll, your employees can manage their own profiles, make address changes, update marital status, choose tax withholding, and more — all from their phone! It doesn't get easier than that.
But let's get into the nitty gritty of onboarding employees, why it's important, and how to do it the old-fashioned way. Here's a rundown of everything you need to know.
What is Onboarding
?
A major part of learning how to hire your first employees is mastering the art of new hire onboarding. Onboarding is the process of integrating new employees into your business and helping them acclimate to their new roles and the company culture. A well-structured plan for new hire onboarding gives new team members all the information they need to:
Ease into their new role as efficiently as possible

Learn about the company's philosophies and goals

Familiarize themselves with company policies and procedures

Engage with their new colleagues

Feel like part of the team

Discover ongoing progression opportunities
The ultimate goal of any onboarding process is to help new employees feel welcome, connected, and confident in their new job so that they can become productive and engaged members of the team as quickly as possible. But, there are bigger picture business benefits too. Effective employee onboarding also helps reduce turnover and increases employee satisfaction and retention.
We know what you're thinking: "That all sounds well and good, but exactly how do I go about it?" The good news is that if you use Roll, our payroll self-service app does a lot of the heavy lifting for you. We empower your employees to take charge of their own HR-related tasks, helping you focus on what matters most — running your business.
The Importance of Onboarding New Employees
In an ideal world, each new hire would be perfectly suited to their role, able to turn up on the first day and hit the ground running. But, savvy business owners know that's rarely how it works out. That's why developing a robust onboarding process is essential to organizational success.
HR experts define onboarding as a vital step in growing a small business, because a smooth and efficient process can increase employee retention by up to 82%. The bottom line is that recruitment costs money. And then there's the time, effort, and resources you'll need to allocate to the interviewing and selection process. So, if you want to spare yourself the expense of repetitive recruitment drives (in some cases, hiring a new employee can cost you 3-4x the position's salary!), new hires need to feel valued from the get-go.
It's essential to remember that regardless of the overall business benefits, your employees are the ultimate focus of the onboarding process, meaning training must be structured and person centric. So, what does onboarding mean to your recruits?
A comprehensive, well-organized, and welcoming approach to onboarding new employees helps individuals achieve job satisfaction quicker, making them less likely to leave. It also sets them up for success by helping them to:
Clarify job expectations and understand their roles and responsibilities

Build productive working relationships will colleagues, managers, and stakeholders

Develop the skills they need to succeed

Access the guidance and support they need to reduce stress
In short, properly executed onboarding is a win-win for both you and your employees. Yet, research suggests that 88% of organizations don't onboard well, and one study found that:
Nearly 10% of employees have left a company because of a poor onboarding experience

29% didn't think the onboarding process prepared them to begin their new role

On a scale of one to ten, 27% rated their most recent employee onboarding experience a five or worse
The Onboarding Process: The 6 Stages
Planning ahead is the key to blowing new recruits away with a great first impression. A well-thought-out onboarding strategy doesn't begin and end on your new hire's first day. It begins at the very start of your hiring process and only ends when each new employee is fully settled into their role.
So, what is the onboarding process from beginning to end? Here is a step-by-step guide to help you plan and implement the best employee onboarding program.
1. Preparation/Pre-boarding
The pre-boarding stage begins after a candidate has accepted your job offer but before their first day of work. It includes all the necessary preparations to ensure their first day goes smoothly and they get an awesome first impression. Best practices include:
Depending on the size of your business, its scale of operation, and the specific job roles you're hiring for, the orientation stage of your onboarding process might take anything from a few hours to a week. Here's an overview of what to run through and in which order.
Sending a welcome letter – Let's face it. Starting a new job can be daunting. Take away first-day nerves and replace them with enthusiasm by congratulating each new hire on their position, expressing excitement about their arrival, and reiterating details and logistics for their first day. A few top tips: be sure to include info on start time, parking, and a point of contact for gaining entry. If you're fully remote, provide them with all the technical details they'll need to know to be able to join meetings, sign up for online accounts, and more.
Preparing paperwork – Ensure new hires have all the employment contracts, tax forms, benefit forms, payroll documentation, and any other paperwork they'll need. Spoiler alert: empowering employees to be in charge of their own HR-related by accessing the Roll

employee self-serve

platform can save you lots of time here!
Setting up company accounts – Nobody wants to spend their first day on a new job feeling like they're in the way or like a burden to others. Avoid time wasting and confusion by setting up workstations, email accounts, and other software like project management and communication tools ahead of time.
Creating a schedule – Show new recruits that you run a tight ship by creating (and sticking to) a schedule for their entire first week, including orientation, training, and meetings with team members and managers, etc.
Notifying existing employees – Imagine turning up on your first day only to feel like nobody was expecting you. Avoid awkwardness by letting colleagues and managers know when new hires will be joining the team. If your business is large enough to have dedicated employees running your HR and IT departments, keep them in the loop too.
2. Induction/Orientation
Depending on the size of your business, its scale of operation, and the specific job roles you're hiring for, the orientation stage of your onboarding process might take anything from a few hours to a week. Here's an overview of what to run through and in which order.
Welcome

– Greet each new employee warmly and introduce them to their immediate colleagues, team members, and managers. Then, review their induction schedule so they know what to expect in the following hours/days.

Company overview

– If new hires don't know your history, goals, values, or mission, it will be much harder for them to integrate into their role. Pro tip: including digital library access to essential documents and articles is a nice touch here.

Policies and procedures

– Help new employees understand your expectations and expected standards of behavior. Be sure to include any additional guidelines or regulations that relate specifically to their role or department.

Perks and benefits

– Provide an overview of employee benefits and perks, including health insurance, retirement plans, vacation time, sick leave, and any other relevant packages.

Safety and security

– If you're in-office, give an overview of safety and security processes like fire drills, security protocols for handling sensitive data, etc.

Workplace Tour

– Walk each new employee through your office or facility, introducing them to different departments and explaining their functions in relation to their role. If you're fully remote, set up social meetings with existing employees.

Training

– Provide all the materials, resources, and coaching needed to help new employees learn about their responsibilities and get their job done.
3. Integration
This stage of onboarding is all about providing the support and resources to help new employees settle in and become productive members of the team. To ensure they get up to speed as quickly as possible, you should consider:
Assigning a mentor or buddy

– Having a dedicated point of contact for questions, support, and guidance helps new hires feel more comfortable in their early days with you.

Encouraging socialization

– Team-building activities like lunches, workshops, and social events help newbies to network and forge stronger, more productive relationships with coworkers.

Providing additional support for work-life balance

– Help new employees feel valued and supported by providing details about flexible working arrangements, time off, employee assistance programs, and any other benefits that promote employee well-being.
Provide access to additional resources

– Roll's

employee self-service portal

is an excellent support tool as it allows team members to quickly and easily make any required updates to their information (such as address changes, marital status, tax withholding, and more) with zero effort required on your part.
4. Engagement
Keeping employees engaged and invested in their role is crucial if you're to make sure they stick around long-term. Here's a breakdown of everything you can do to encourage maximum engagement.
Set clear goals and expectations

– People need to understand how their efforts will be evaluated. Always be specific about what you expect employees to achieve and remember to make your goal-setting criteria SMART (Specific, Measurable, Attainable, Relevant, and Timely).

Provide ongoing training

– Invest in coaching and development programs to help employees achieve professional growth and develop the additional skills and knowledge that make them even more effective in their roles.

Encourage collaboration

– Inspire elevated levels of team-working through group activities, brainstorming sessions, and social events to develop stronger interpersonal connections at both individual and departmental levels.

Facilitate networking opportunities

– Encourage employees to expand their professional network by joining professional organizations and attending industry events, conferences, etc. After all, the connections they make may be equally beneficial for you as for them.

Foster a positive organizational culture

– Companies with the best engagement and retention rates openly value collaboration, inclusivity, and employee well-being. Some strategies you can use to achieve this include offering flexible work arrangements, promoting company-wide social events, and providing access to employee resource groups,
5. Follow-up
Ongoing support is essential to providing employees with a smooth transition from induction and training to implementing what they've learned in a real-life work setting. To ensure success, best practices include:
Scheduling informal check-in

s

– Set up informal 1:1 meetings with direct line managers to assess progress and allow individuals to ask and answer questions and review their progress.

Providing feedback

– Feedback should be positive, constructive, and, where possible, backed by figures and data to help employees understand how they're doing and what they can do to improve.

Celebrating milestones –

Whether it's a simple "Congrats on your first month!" card, recognition that they've hit their first performance milestone, or helped their team complete a major project, showing employees their contributions are valued and appreciated goes a long way.

Recognizing achievements

– It's vital you recognize when a new employee achieves something significant or goes above and beyond in their role. Recognition can be as simple as a shout-out in a team meeting or something more formal like an award.

Conducting performance reviews

– More formal review processes cement the goals and targets you laid out in orientation and help team members keep on track of short-term goals, long-term goals, and project deadlines.

Soliciting feedback

– The feedback loop goes both ways. Asking new employees for their input helps you identify areas for improvement and adjust the

onboarding process

for future hiring cycles.
6. Metrics Tracking
Keeping a careful watch over essential metrics will help you fine-tune your onboarding process and make tweaks to improve its efficiency. A few examples include:
Time-to-productivity

– Measuring the time it takes each new hire to get fully up to speed and contribute helps you and your managers plan for maximum productivity.

Retention threshold

– Identifying the point at which most new employees leave allows you to take action to understand why, then make the necessary changes.

Turnover rates

– Examining spikes in company-wide turnover helps you identify patterns and develop timely plans to reduce churn by increasing employee satisfaction, engagement, and morale.
Make Light Work of
Onboarding
with Roll by ADP
At Roll, we understand all too well that the administrative aspect of employee onboarding can be a lot. The good news is it doesn't have to be that way. Roll's intuitive employee self-service platform streamlines the basics of any onboarding process for all employees, whether they're full-time, part-time, or 1099 contractors.
"As technology continues to drive more interconnectivity across both personal and work lives, many organizations are finding that a digital onboarding process can deliver a more seamless and comprehensive experience for the employee, manager and HR."
— Alex Outwater, Senior Director of Product Marketing for ADP from the article Modernize Onboarding to Accelerate New Hire Engagement
Getting set up couldn't be easier. Just tell Roll where to send the invite link, and your new hires can download the app and get going. It only takes a few minutes to register, and once they're done, they can check their job, pay, and benefit details with a quick tap on their profile icon. They even get payday alerts, so they'll always know when their paycheck is about to hit their account.
Are you ready to Roll with a faster, more efficient employee onboarding process? Sign up for your free trial today and discover a stress-free solution to all those cumbersome HR and payroll tasks. Get started now!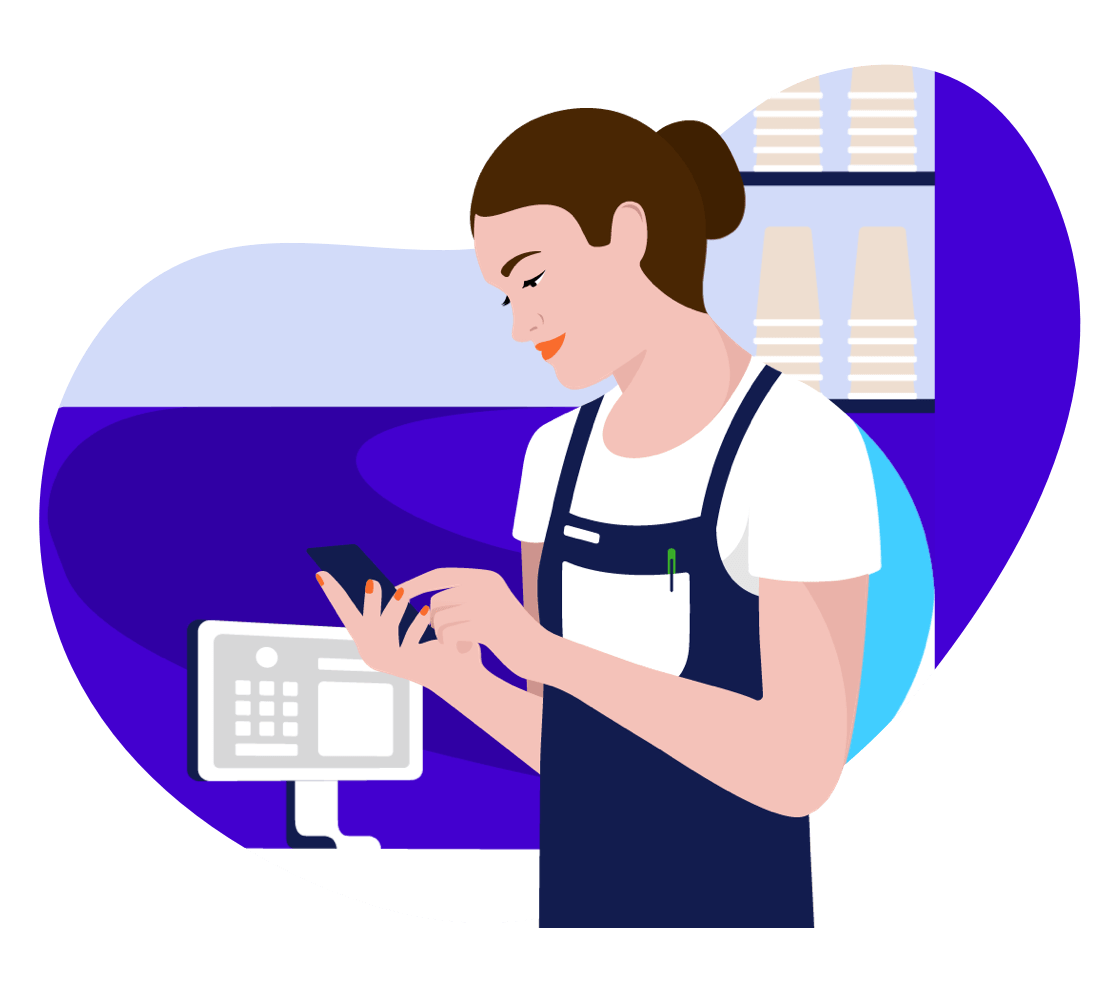 Free Trial
Sign up today and enjoy a three-month free trial.