Payroll for food trucks and
catering
Food truck businesses are growing: in 2020, the food truck market size surpassed $1.2 billion. Given the cheap start-up costs compared to brick-and-mortar restaurants, plus the boom in outdoor dining as a result of the pandemic, the future is bright for food truck and mobile catering companies.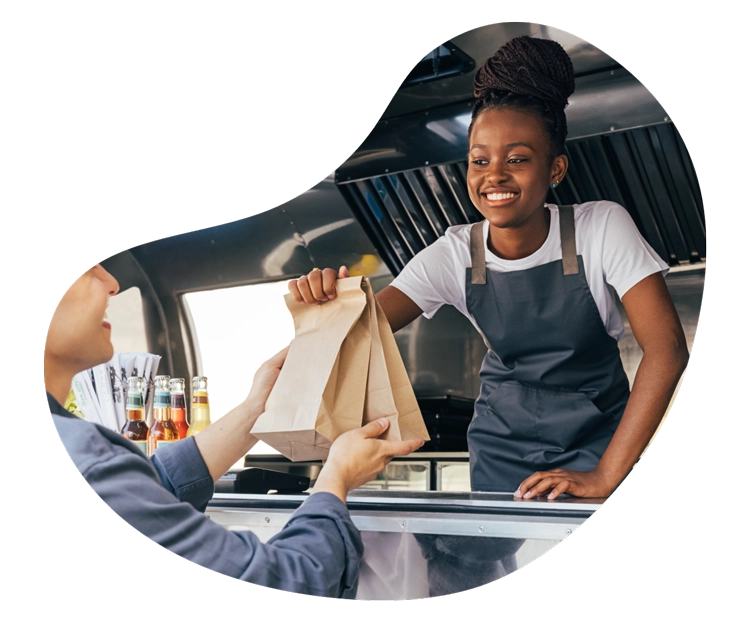 Food trucks and restaurants
Food truck businesses are different from restaurant businesses because they're solely operated out of a vehicle: they have no brick-and-mortar location. Yes, there are some restaurants that will expand their reach or offer catering by utilizing a food truck — but they will likely already have an established infrastructure of suppliers and employees.
Food truck-only businesses and mobile caterers, by comparison, are focused solely on their truck, employ only a few people, and will have a limited menu. Alongside the founder/owner, there are likely two or three regular staff and occasionally a few others who may take shifts from time to time. All told, a food truck will likely employ less than 10 people.
For micro-businesses like these, where maybe you're just paying yourself and a few other people, Roll by ADP works well for full-time or part-time employees, running payroll whenever you need to (even outside the regular cycle), and giving one-time bonuses to employees.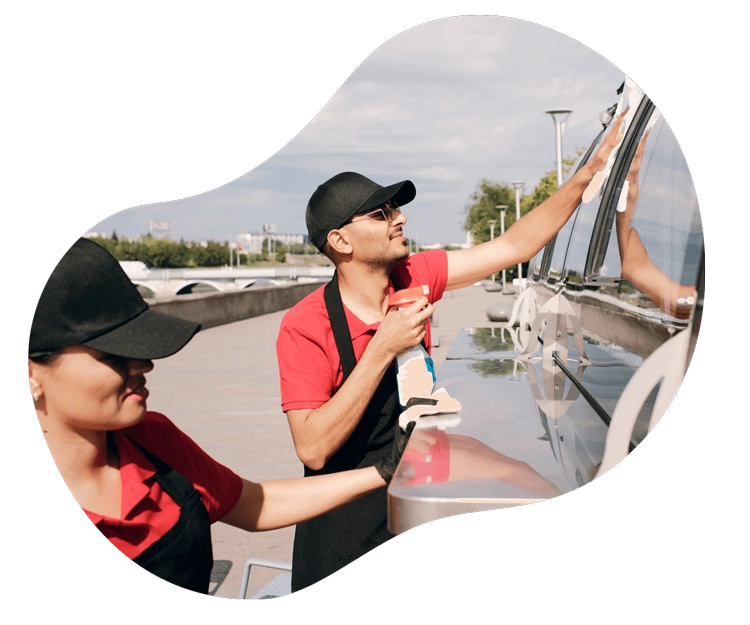 Costs of starting a food truck business
Traditional restaurants famously run on very thin margins, which can be driven by food costs, the type of cuisine offered, and multiple other factors. What differentiates food trucks from brick-and-mortar restaurants is the cost of the truck. Cost will vary based on your location, but a brand-new, custom-made truck with all the bells and whistles could cost you more than $150,000 — and likely take months to build.
Buying a used truck may be a better option, although there may be some additional costs as you customize the equipment you'll need for your menu. There are also renting and leasing options that may be available, you'll just need to run the numbers to see what option works best for you.
Additional food truck costs
Besides the cost of food, napkins and utensils, uniforms, maybe a website — just like any other restaurant — but there are some costs you'll need to consider that are unique to the food truck world.
Auto insurance – Yes, your truck and its drivers will need to be insured, just like a regular vehicle, as you will be driving along the same roads as everyone else.
Truck maintenance – Not only for the kitchen equipment in your truck, but for the vehicle itself. It's going to need oil changes, hoses replaced periodically, and other general maintenance.
Gas – Depending on your setup, you'll not only need gas for your vehicle but if you're using a generator to power your kitchen equipment, you'll likely be going through quite a bit of gasoline.
Event costs – Some cities or events will establish specific areas for food trucks to be available to potential customers, but also charge you a fee for the space. That cost will vary from place to place and event to event, so you'll need to decide each time whether it will be worth it.
Parking tickets – Roll wants you to obey all traffic and parking laws at all times but … in the hustle and bustle of it all, you may seize an opportunity to drive business that would outweigh the fine. So maybe budget accordingly.
Business operations – While not unique to food trucks or catering businesses, there are plenty of general business expenses you'll need to take into account. Payroll and HR, finances and accounting, contracts and compliance will all require time and money as part of building a great business.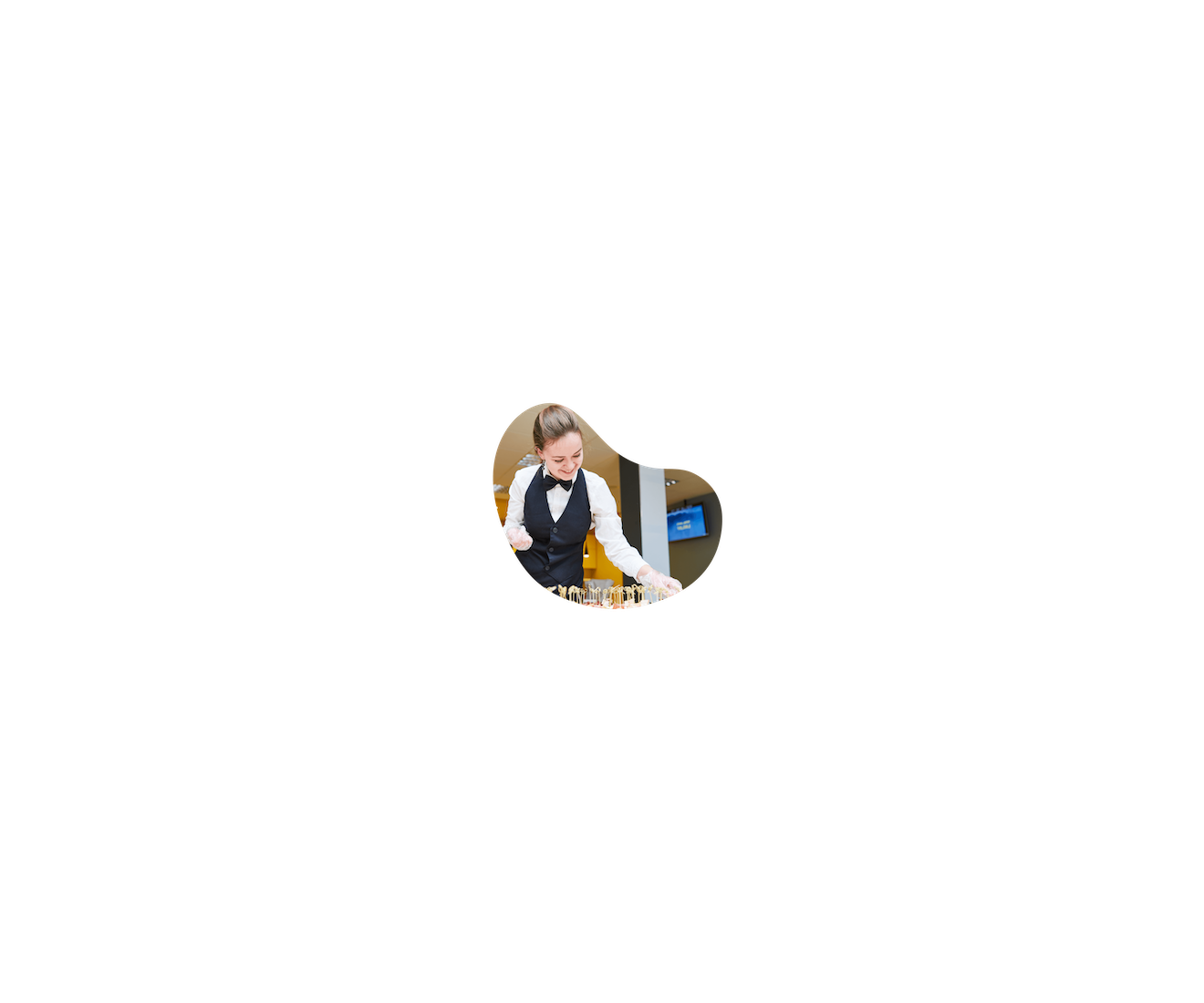 Starting a catering business
If you're passionate about food but aren't keen on the food truck world, a catering business may be what you're looking for. There is a lot of overlap between the two worlds — and if you are starting a food truck business, consider expanding into catering options once you get things up and running — but here are some catering-specific considerations.
A food truck will likely have a relatively limited and set menu, but for your home catering business, you may be tempted to accept orders for any sort of cuisine or menu options. If you're confident in your abilities, go for it. But there may also be a benefit to focusing on a more limited offering.
You won't have a constant billboard out in the community. A big, flashy truck is one of the best instant advertisements out there. To get your catering business up and running, you'll need to do a lot more local outreach to business, events centers, and other local organizations.
Some states have extra requirements if you want to be preparing food out of your own home – and you may want to have a separate space anyway with all the right industrial equipment you may need. Look around to see what local options are available for renting out kitchen space.
We want you to be passionate about your menu and your customers, and not have to worry about the ins and outs of running payroll — especially if you are your only employee. Roll makes it easy to pay yourself and have all the taxes taken care of. And if you do have one or two 1099 contractors helping out, Roll makes that simple too.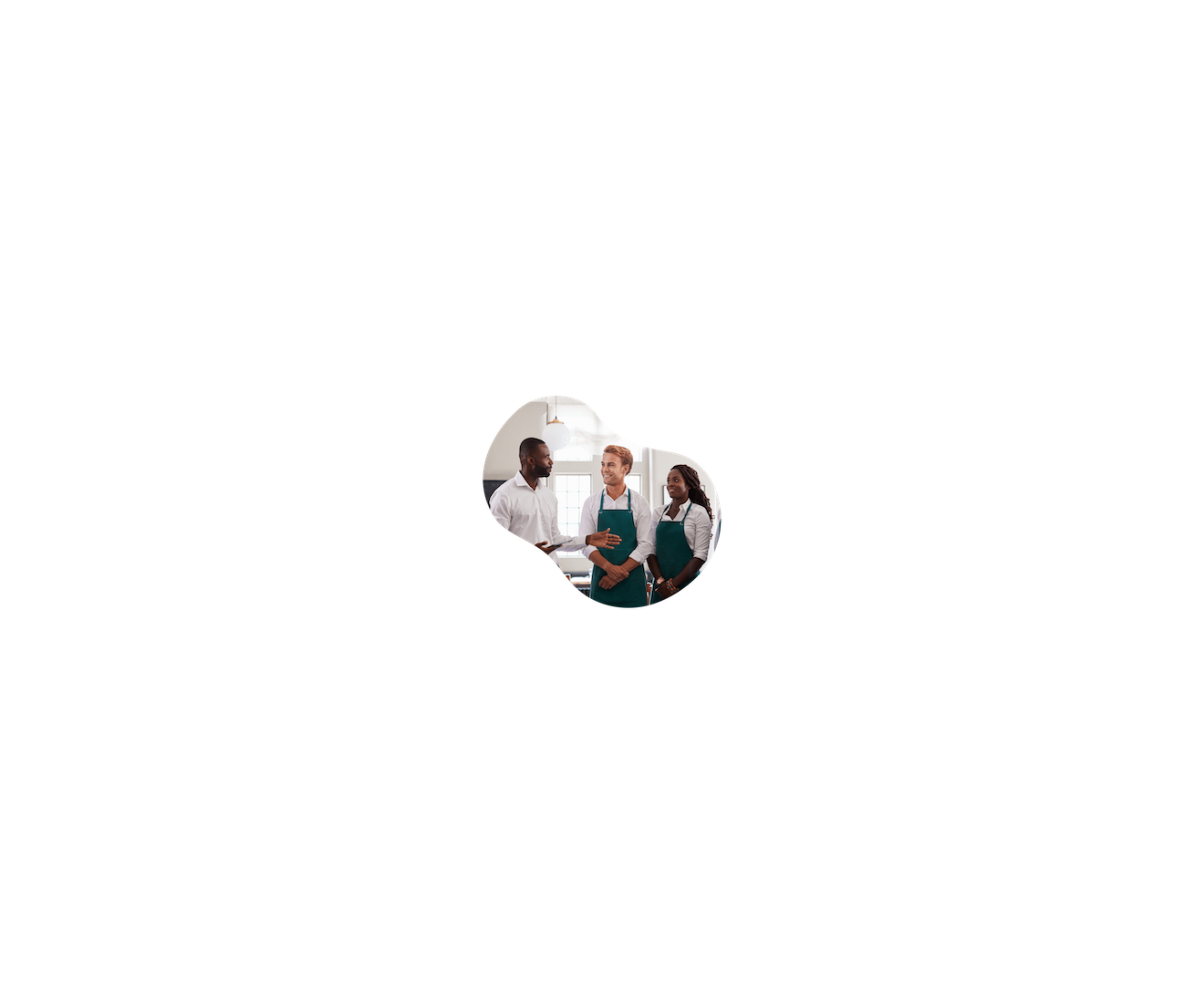 Setting up your food truck or catering business
In addition to all the truck and food logistics, setting up the actual business entity requires a few steps. First, the owner needs to get an Employer Identification Number (EIN) in order to be able to hire people to work for them. You can apply online.
Local licensing, food service, and other regulatory requirements will vary, so be sure to research extensively all the various approvals and licenses you'll need to get started based on where you plan to operate.
When it comes to paying your employees, you'll also need to be clear on the distinction between employees (W-2) and independent contractors (1099) — it'll affect how you withhold taxes — and set a pay period in which you pay people.
Roll by ADP lets you run payroll in under a minute and handles tax filing too. The app takes care of all the withholdings and taxes so you can focus on crafting the perfect taco or barbecue or hot dogs or coffee or cupcakes.
Last, you'll want to make sure you document your compensation terms. From paid time off to how you pay overtime (if you pay it), you'll want to be clear with your employees on the ins and outs of how they're paid.
With Roll, your employees can quickly find and manage pay info like this right in the app.
Ready To Roll?
No training. No long-term contract. No hassle.
Download
Install the app and onboard yourself in just 15 minutes.
Chat
Start running payroll ASAP. Just chat "Run my payroll".
Pay
Finish payroll in under a minute.
Try 3 months free*
Have questions about Roll?
Success!
Thanks for reaching out.
Someone from Team Roll will reach out shortly.
You will receive a confirmation email momentarily.
---