Exploring Web 3.0 for Your Business
In this article, we will give you a basic breakdown of some Web 3.0 components and guide you toward how they may be helpful in building your business.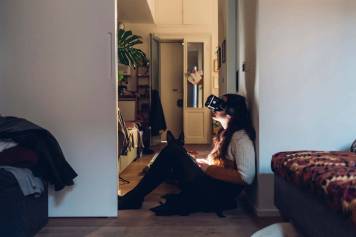 Two new buzzwords are generating a lot of hype and excitement in the small business technology world, Web 3.0 and the metaverse.
For small business owners, the possibilities for advertising and marketing to potential customers within Web 3.0 technology are limitless. The cost to publish content and advertise in a Web 3.0 environment is significantly lower than trying to have an equal amount of useful reach on traditional media channels. Lowering the cost of entering a market encourages small business creation and helps new small businesses succeed.
Understanding these changes and how they could impact on your small business moving forward could play a critical role in growing your business. In this article, we will give you a basic breakdown of some Web 3.0 components and guide you toward how they may be helpful in building your business.
What is Web 3.0?
Web 3.0 is the third generation of internet services for websites and applications that will focus on using a machine-based understanding of data to provide a data-driven and Semantic Web. The ultimate goal of Web 3.0 is to create more intelligent, connected, and open websites. The technologies which will make up these properties include microformats, data mining, natural language search, and machine learning, Web 3.0 will also be more focused on peer-to-peer (P2P) technologies such as blockchain. Other technologies such as open APIs, data formats, and open-sourced software may also be used while developing Web 3.0 applications.
What is the metaverse?
While Web 3.0 is mainly about who will own and control the future of the internet, the metaverse centers on how users will experience it.
The metaverse is a virtual world that exists on the internet. (It's like plugging into The Matrix, only with virtual reality goggles instead of the headjack.) In the metaverse, we can create different versions of ourselves as avatars and then interact with the virtual world. Users can interact with other users, buy things, and even attend virtual meetings and events. The possibilities are endless.
The metaverse continues to evolve every day, so new experiences and possibilities are emerging rapidly.
PRO: The metaverse can change the marketing game for businesses. Marketers can make well-informed decisions about how to target customers in the virtual sphere and even create marketing events and opportunities in the metaverse.
CON: Due to the amount of data collected in the metaverse, users may be susceptible to additional personal privacy threats. That volume of data can be dangerous if controlled by one entity, as they'd have the power to spread misinformation or exploit individual users or entire markets.
In exploring possibilities generated by the metaverse, you may want to think about how your business will navigate this space.
How to navigate these changes as a small business owner
These Web 3.0 technologies are in their infant stages, and we'll likely see a lot of evolution in how users engage with them. ADP Principal for the Future of Work, Giselle Mota, shared her expert insights on the creative ways small businesses are embracing these technologies.
"Web 3.0 for small businesses includes opportunities in the metaverse for both the customer and worker experience. Small businesses are already leaning into this.
For example, an insurance franchise has created NFTs, non-fungible tokens, that help grant access to the NFT holders to exclusive events, discounts, and perks that ultimately help create loyalty to the brand. Some small businesses have attached VR and AR (virtual reality and augmented reality, respectively) to their products so that customers can have immersive and digital experiences, such as scanning a product label to see content and the product story come to life. Some small businesses are using blockchain-enabled gift cards and loyalty programs to engage their customers. While we see larger organizations investing in higher ticket items such as virtual lands to create virtual storefronts, small businesses can also do the same with increasingly accessible and affordable options. This is the evolution of Web 3.0 and the metaverse for small businesses.
Small businesses can also take advantage of Web 3.0 and the metaverse in not only the customer experience, rather the worker experience by reimaging the workplace.
Everything from recruiting and hiring, onboarding, training, meeting and creating play and breaktime social gathering spaces at work, and actually collaborating and getting work done in these virtual environments or "phygital" spaces where digital meets physical is expanding."
Having a good understanding of these technologies and staying in the loop as they grow can help you understand what they might mean for you as you're growing your business.
Here are some ways you can prepare your business to nimbly adapt to these technological evolutions:
1. Keep your strategic planning focused on connectivity
Think about how and where you are connecting with your audience. Are you taking advantage of all that is available to you?
Consider ways to extend your reach, whether that means adding another social media channel or taking advantage of resources like Amazon's Web Services which helps small businesses with eCommerce initiatives. Make sure to claim your Google Business Profile, allowing users to search for your business and connect directly to your website.
Investing time in connecting with your customers will not only help in growing your small business, but it will also help you make decisions about how and where to adopt initiatives.
2. Begin thinking of brand-centered ways to leverage these technologies in achieving your mission
Could virtual reality allow consumers to try your products or services before purchasing them? Could an avatar be a point of connection to your brand? Think big. If you had resources, what could you do? Develop some ideas, however lofty, so that you're ready if (or as many experts say, when) these technologies really take off.
3. Be open-minded about the future
You may have a very clear picture of what your business's future looks like, but we cannot predict new trends that will emerge as people latch on to Web 3.0. Sticking to a business plan but staying current with small business tech trends and keeping an open mind to their potential role in your business will keep you better prepared to adapt to these and other tech trends that may impact your small business.
Building your business can feel overwhelming, but we've got
resources
to help you stay on top of best practices and the latest trends to help you in growing your business.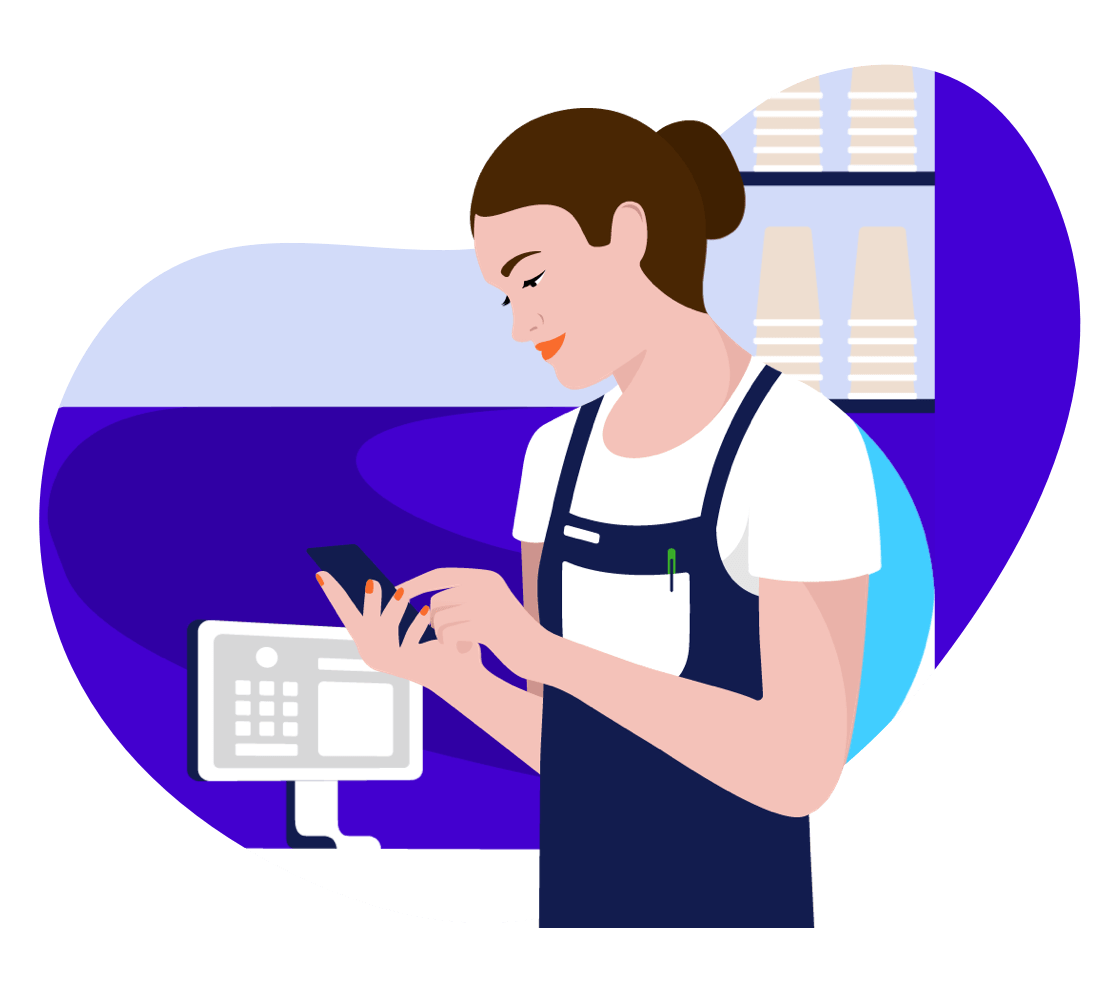 Free Trial
Sign up today and enjoy a three-month free trial.