The Ultimate Guide to Payroll for Healthcare Employees
This guide will dive into the intricacies of healthcare payroll systems, the benefits of using healthcare payroll software, and why it's an indispensable tool for any healthcare organization.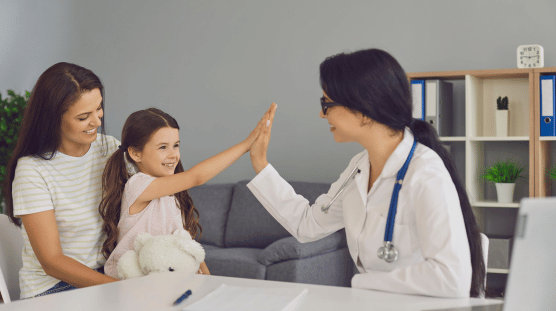 If you're in the healthcare industry, you already know that managing payroll for healthcare employees isn't always a walk in the park. It's not just about issuing accurate paychecks on time — it's about navigating the labyrinth of tax laws, employee benefits, and regulatory compliance.
Whether you run a private practice, a medical clinic, or a home healthcare agency, ensuring effective payroll for healthcare organizations is crucial. Investing in the proper healthcare payroll systems eliminates payday confusion, allowing you to focus on what matters most — delivering top-quality care.
Let us introduce you to your new payroll assistant, Roll by ADP™. Our intuitive, chat-based payroll app does all the heavy lifting for you with powerful features like:
Unlimited Payroll & Tax Filing

Same and Next Day Payroll

24/7 Live Chat Support

Employee Self-Service
This guide will delve into the intricacies of healthcare payroll systems, the benefits of using healthcare payroll software, and why it's an indispensable tool for any healthcare organization.
What is Healthcare Payroll
?
Managing payroll for healthcare employees comes with unique challenges and considerations. Why? Because healthcare payroll goes beyond the standard functions found in other industries and requires specialized knowledge and attention to detail.
One of the key differences is the complexity surrounding the classification of healthcare employees. Payroll requirements, tax implications, benefits eligibility, and compensation structures vary significantly depending on whether you hire full-time or part-time employees, contract workers, or per diem staff.
Another challenge is ensuring compliance with the relevant regulations. Payroll for healthcare employees is impacted by a multitude of federal, state, and local laws, encompassing minimum wage and hourly requirements, overtime calculations, tax withholding, and healthcare-specific regulations like Medicare and Medicaid billing guidelines.
On top of all that, you may need to track and report additional variables like shift differentials, overtime rates, on-call compensation, and productivity-based incentives. And, if your business offers benefits packages like healthcare insurance, retirement plans, or flexible spending accounts, you'll also need to ensure accurate and timely deductions and coordinate with various benefits providers.
We know that feels like a lot to manage. That's why we've developed an easy-to-use, chat-based payroll app to help streamline your day. Whether you're running a small practice or you're a household name in healthcare, payroll services from Roll take care of the heavy lifting for you.
The Benefits of Healthcare Payroll Solutions
As a small business owner, you may not have the luxury of a team of people to run payroll for you. But that doesn't mean you need to go it alone. You can rely on Roll for the specialized knowledge and support you need to help navigate the complexities of payroll for healthcare.
Roll's intuitive payroll platform helps small business owners simplify and streamline processes for a stress-free experience, freeing up valuable time and resources to focus on delivering exceptional care.
Easy Onboarding
Just tell Roll where to send the invite link, and new hires can download the app and input their details whenever they want via the employee self-service portal. From there, they can check job, pay, and benefit details and set up payday alerts to always know when their paycheck hits their account.
Flexible Scheduling
Roll's easy-to-use app allows you to change payroll, hours, and who is on your payroll — all from your phone while you're on the go. With the power to control your business in your pocket, you have the flexibility to manage scheduling and payroll changes from the office, your car, or on-site.
Efficiency and Accuracy
Roll's healthcare payroll app is like that friend who's always on top of things. It automates the calculation of wages, deductions, and taxes. It also streamlines the process of tracking hours worked, managing overtime, and calculating different pay rates for various roles within the organization. So, you can say goodbye to those pesky calculation errors!
Improved Employee Satisfaction
Accurate and timely paychecks can make your employees feel valued and appreciated — and happy employees make for a happy workplace! This positive environment fosters higher productivity and employee loyalty, leading to improved overall performance and reduced turnover rates. By prioritizing your employees, you can help create a more successful and thriving work environment.
Simple 1099 Contractor Payments
Roll's intuitive healthcare HR software makes collecting W-9 and direct deposit details from 1099 contractors a breeze. Simply add each contractor's name and email address, and they'll get sent a link to create their account and upload their info. Easy!
Payroll in Under a Minute
You don't even need to be on-site to get your employees paid. You can use our payroll mobile app on your smartphone or tablet to run payroll whenever and wherever it fits into your day. All you need is internet access, and you're good to go!
Instant Payroll Updates
Run effortless off-cycle payments, efficiently allocate bonuses and raises, and take care of taxes or garnishments all in one place within a few swipes. From one-time payments to regular deductions, Roll takes care of raises, bonuses, and garnishments for you.
Compliant Tax Filing
Process payroll for healthcare employees with confidence, knowing that tax filing is built-in and backed by ADP, the world's experts in small business payroll. Roll keeps up with changing pay regulations so you don't have to, and we have you covered across 50 states — including multi-jurisdictions.
Live In-App Support
Get access to the help you need when you need it, with live in-app chat support, 24/7. Plus, our AI-powered intelligent assistance feature is continuously working on getting to know you and your business better to help you run things even quicker over time.
Ready to Roll?
No training + no contracts = no hassle. So get ready to Roll with dedicated payroll and HR software for healthcare businesses. Here's how easy it is to get started:
1. Download
Installation and onboarding takes less than 15 minutes.
Just type "run my first payroll," and the Roll chatbot takes you through the rest.
3. Pay
Run payroll anytime, anywhere, on any device, in under a minute.
Start your free trial today and make payroll for healthcare employees a breeze!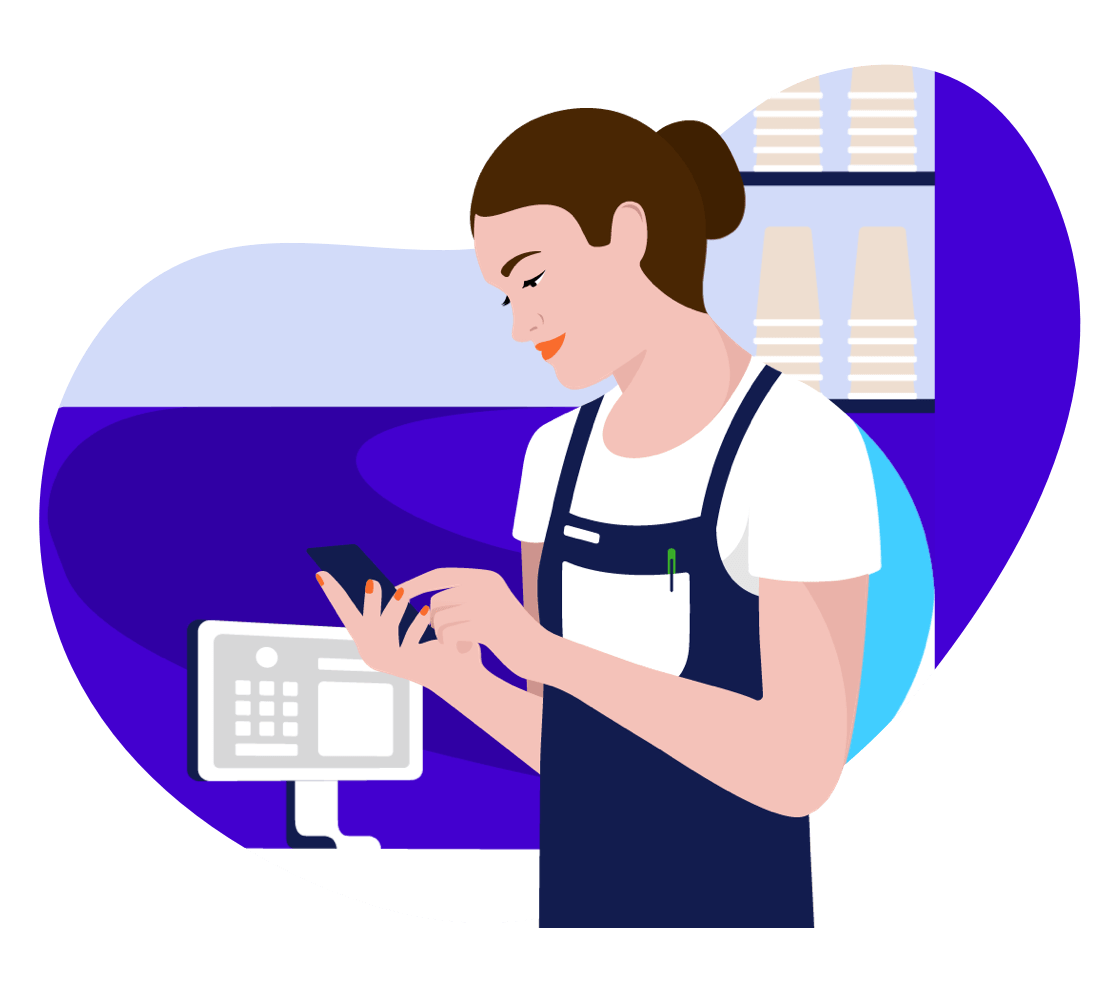 Free Trial
Sign up today and enjoy a three-month free trial.