The Evolution of Payroll
Artificial intelligence (AI) is streamlining what were once solely human-based processes.
As with many other facets of the business world, artificial intelligence (AI) is streamlining what were once solely human-based processes. AI is revolutionizing everyday business tasks – especially small business payroll.
How so, you ask? Read along as we explore the role artificial intelligence plays in payroll – and why you should harness its power to drive innovation and growth within your small business.
What is payroll automation?
While small business owners previously relied on payroll to be calculated by hand – it has since evolved into a process called payroll automation. It enables small business owners to do payroll through a computerized process, notes the Houston Chronicle.
Automating payroll allows you to collect, organize, distribute, and store employee pay, time, and attendance data to accurately and efficiently produce accurate payroll calculations and reports.
Benefits of automating payroll
Manual payroll reports are a thing of the past, so put away that pen and paper. If you're still skeptical, here are the multiple advantages to automating payroll as a small business:
1 - Accurate timekeeping: Human error goes hand-in-hand with manual payroll. Automated payroll allows time clock data to be imported directly into the payroll tool to more accurately depict the hours your employee worked within a pay period.
2 - Compliant tax reporting: Payroll tax can be complex when you factor in ever-changing local, state, and federal tax regulations and rules. As a benefit, automated payroll solutions hard-code these changes into the system to help avoid IRS and other government penalties so you don't have to stay abreast of every change yourself.
3 - Detailed, cloud-based payroll record keeping: Payroll-related records should be maintained and kept for up to eight years, according to Business.com. By automating payroll, you can neatly file employment and payroll information online and avoid endless piles of paper payroll records.
4 - Adaptable employee data: Employee payroll information is fluid as you grow and evolve your company. Automated payroll allows you and your employees to easily edit important data points at any time, so your information is kept up to date.
5 - Accurate and timely payroll deposits: According to Disrupt Magazine, payroll errors account for about $7 billion in losses per year. By using innovative payroll solutions, you can avoid common mistakes from hand-computed payroll, saving you hundreds of dollars down the line. Automated payroll can help you circumvent errors, and lead to improved employee morale knowing that you're paying the correct amount, on time.
6 - Employee self-service: Automated payroll systems allow you to empower employees to perform payroll tasks like payslips, absence, or loan requests. It also gives employees greater transparency into the payroll process, making it easy for them to view important pay info.
7 - Time-saving payroll calculations: When you manually run payroll, you need to collect, review, and input data from employee timesheets to calculate tax and benefits deductions. This task is cumbersome and often produces human error, and worst of all, it derails you away from mission-critical tasks you're truly passionate about. Thankfully, AI-powered payroll software is a saving grace to busy small business owners who don't have the time or expertise to manage payroll each week.
The transformative solution to small business payroll
While it's clear there are numerous benefits to automated payroll, many small businesses miss the boat tapping into artificial intelligence as part of their growth strategy. In fact, "SMBs are the new adopters on the block, but they still aren't using AI as pervasively as enterprises," reports PCMag.
Luckily, AI-powered payroll technology is here. Meet Roll – the first chat-based payroll app for small businesses backed by ADP® - the largest payroll company in the US. Roll makes it easy to implement flexible and efficient payroll processes.
Ready to get started?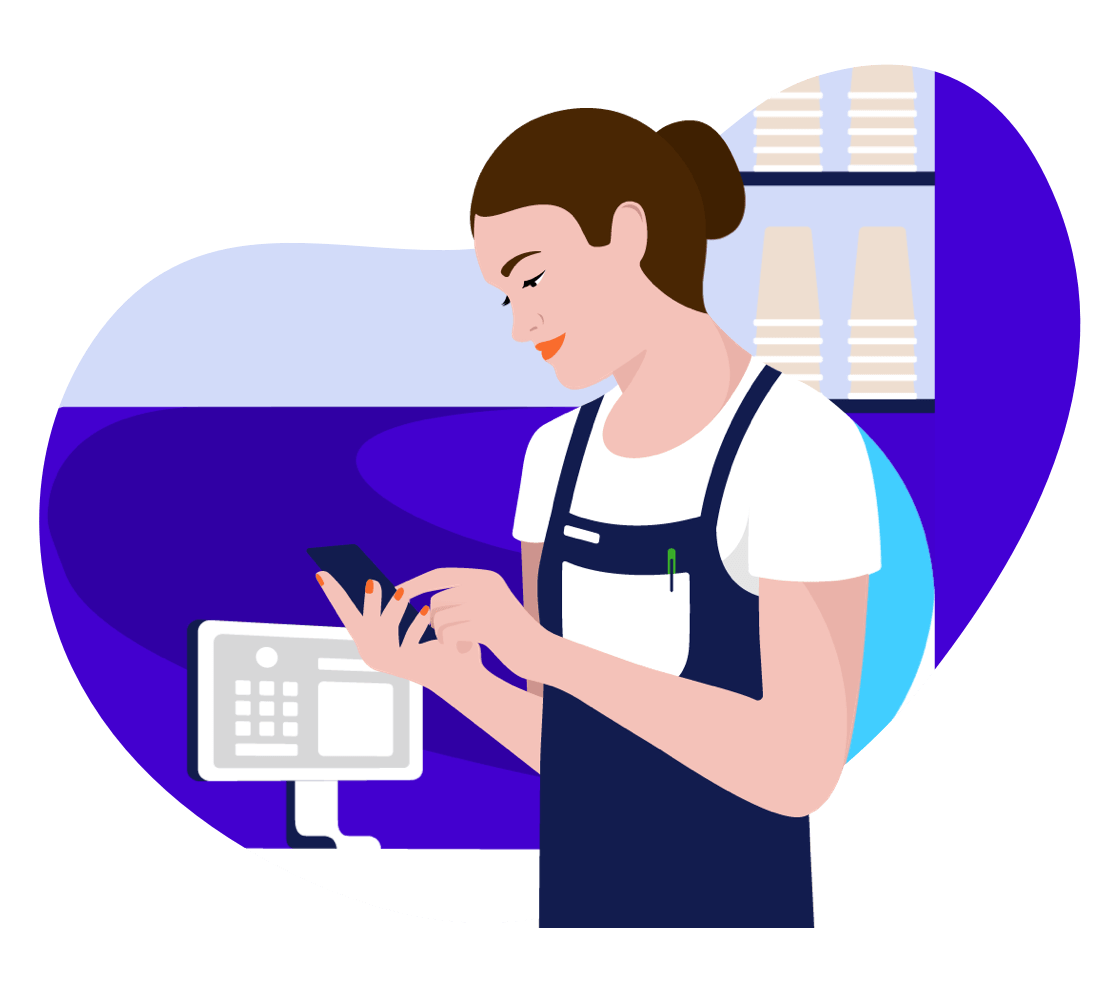 Free Trial
Sign up today and enjoy a three-month free trial.