Managing a Remote Workforce With Greater Success
Independence, autonomy, comfort, and empowerment are a few words that come to mind when thinking about what modern-day employees value, especially if they work from home.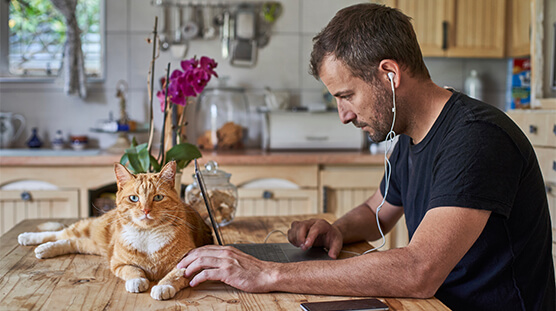 Independence, autonomy, comfort, and empowerment are a few words that come to mind when thinking about what modern-day employees value, especially if they work from home.
As we look back on the last two years, around the world, companies were under intense pressure to quickly expand their reliance on distributed, remote teams. Creating this kind of capability wasn't easy. The configuration of turning your living spaces into dedicated workspaces was a necessity for you and your company.
The Coronavirus pandemic catapulted many small business employees into remote work, and it's trending as permanent as 25% of the U.S. workforce works from home full time – and 20% work from home at least part of the time. Let's face it, working from home is desirable for many workers as it cuts commuting times, eliminates the hassle of dressing professionally, and reduces workplace distractions. In addition, it offers more flexibility, an increase in work-life balance, and a slew of other benefits.
Remote work also has a benefit for small business owners like yourself. For one, it's a significant cost saver. Say you own a graphic design agency in New York. You rented a 2,000-square-foot storefront for $5,000 a month (plus utilities) before the pandemic. If you've gone remote, you effectively remove this line item from your profit and loss sheet.
With faster internet speed, more advanced workplace technology, and the rise of open source, there is an enormous opportunity for distributed workforces to grow and work beyond the office borders. Bear the following tips in mind as you embark on managing a remote workforce:
Take the time to hire quality employees at the onset: Look to your professional network as you hire your first employee (or subsequent employees). After you source some qualified leads, get to know them. And before you interview them, prepare the right questions and ask the right questions to ensure you're hiring someone who would thrive in any setting.
Communicate Proactively: Not having the ability to walk over to someone's desk to ask them a simple question or follow up, is out the door. The usage of email, phone calls, video calls, slack, and whatever other tools you have at your disposal. Alignment with your team is important on how people want to hear from you and follow those preferences. Also, be mindful of where your team members are located. And of course, be prepared to over-communicate to ensure you and your team members are collaborating effectively.
Offer the right technology: The technology you use in an actual office setting may vary from what's required remotely. Make sure you equip your workers with the proper hardware and internet connection. For example, if you need video meetings or conferences, ensure your employee(s) have a webcam or personal computer equipped with a camera. "Remote workers benefit from having a "richer" technology, such as video conferencing, that gives participants many of the visual cues that they would have if they were face-to-face," says Harvard Business Review. Whether it's HR technology or otherwise, it's critical to adapt your technology offerings to the changing workforce. Some business owners even go as far as to supply comfortable work chairs, a separate monitor, or other things that help their employees be more productive.
Set expectations: Remote work is different from in-person work, so you should set boundaries and guidelines. Setting expectations for work hours, availability, breaks, performance goals, and communication should be determined at the get-go. "Remote work becomes more efficient and satisfying when managers set expectations for the frequency, means, and ideal timing of communication for their teams," says Harvard Business Review. And, remember: when you're leading a remote team, you should also model the behavior you want to see in your employees. To that end, maintain the same standards you have for them. Log in at similar times, make yourself available, and align with the exact expectations you have for them.
Resist the urge to micromanage: The best managers are good listeners, trustful, good communicators, and ask about task completion without micromanaging or over-communicating. While it's hard to avoid micromanaging as a remote small business owner because you hear and see less, it's essential to prevent it because it can lead to distrust or distaste for you and your company. The adage, "evaluate the results, not the time in the seat," is prudent for many small business owners. You don't need to hover over your employee(s) minute by minute. Give them a chance to prove their value no matter where they work.
Take and (encourage) clear breaks: Without the normal office setting around you, it is easy to get in a groove and forget to take a lunch break or stretch your legs. It is important to remind yourself to set an alarm or activate your Apple Watch to remind you to walk around. This will help you to remain focused and keeps you refreshed so you can be the most efficient worker.
Create a structured schedule: Developing a clear and structured routine that guides you into your chair every morning is key. A routine can be more powerful than a clock in helping you get started each day. Amplifying an existing habit that you have, like brushing your teeth, making a cup of coffee, or coming in from a dog walk, acts as your signal. That way, you can tack on the new habit of kicking off your workday.
Use tools to help along the way: If you're transitioning from in-person to remote work at your company, you may want to invest in new tools to optimize the new work mode. As a leader, you should ensure the right software, apps, and other online tools are in place, which could include:
Collaboration and communication
File storage
Procedures
Project management
Templates
Administrative
Time reporting
Password Management and VPN
Payroll
Managing remote employees comes with added challenges from a financial perspective. While remote work may be convenient, a drawback is it exposes your business to more payroll tax implications. Your payroll system must adjust to this new situation so your small business avoids costly trouble with the IRS. If you're looking for a solution Roll by ADP is a chat-based app that makes running payroll and filing taxes easy. Roll not only runs payroll in under a minute — it also calculates and files your employees' taxes automatically, and allows changes at any time, so you'll never miss payday again. In addition, with the Roll by ADP app, your employees can manage their own profiles and find the info they need at their fingertips (so you do not have to).
Download Roll, onboard yourself in just minutes, and then text away.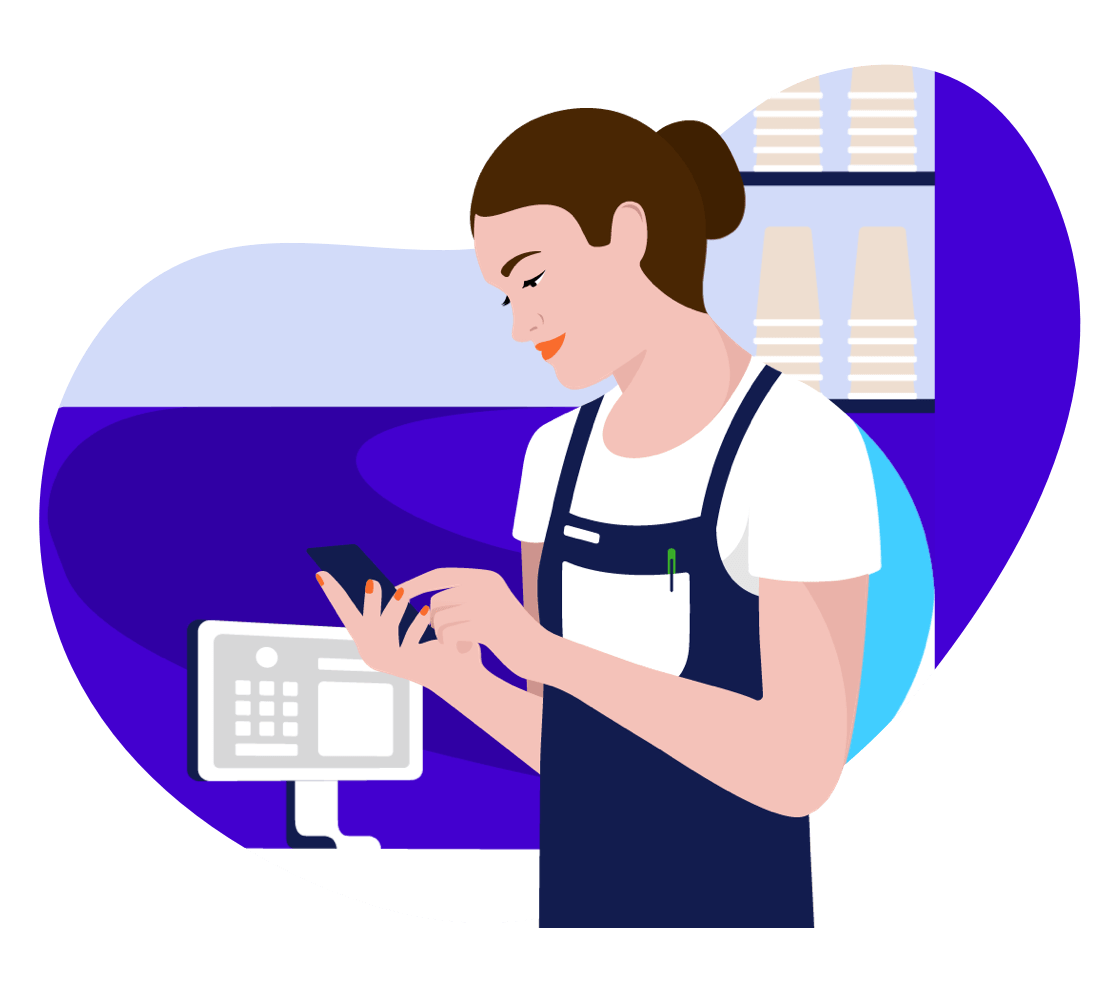 Free Trial
Sign up today and enjoy a three-month free trial.