Thriving as a Woman Owned Business
There are many opportunities for women business owners to apply for loans and grants, and grow their network to meet other small business owners who can provide mentorship and advice.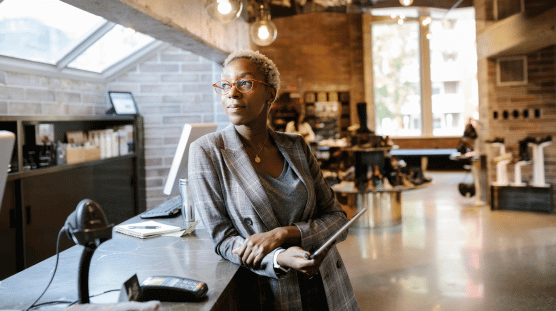 Nearly 1.8 million women dropped out of the workforce during the COVID-19 pandemic and many of them started their own businesses, allowing them to continue to earn money while also caring for their families. Globally the number of female entrepreneurs grew by 45% in 2020 compared to 2019, according to LinkedIn data.
Even before the pandemic, women of color were leaving the corporate world to start their own businesses. That number increased in 2020. During the pandemic, 17% of Black women said they were "in the process" of launching their own company compared, according to a report by JP Morgan Chase. Meanwhile, Latinas are more likely to own, or plan to open, their own businesses than non-Hispanic women, according to a 2021 survey by Telemundo, the Latino Victory Foundation and Hispanics Organized for Political Equality. In addition, Latina-owned small businesses are the fastest-growing segment of the business community in the United States, playing a key role in stimulating the nation's economy.
Despite this enthusiasm, starting a new business isn't without its challenges. For instance, women often have less access to capital for their business and are less likely to seek a business loan than a male business owner. Black women, in particular, are less likely to seek a business loan, perhaps because they have a rejection rate that is three times higher than white business owners, according to the JP Morgan Chase report. In addition, only 2% of venture capital funding goes to women-owned businesses. In fact, fewer than 100 Black women raised $1 million or more in venture capital funding in 2020, according to JP Morgan Chase.
However, women-owned businesses don't need to rely on self-funding. There are many opportunities for women business owners to apply for loans and grants, and many ways for them to grow their network to meet other small business owners who can provide mentorship and advice.
One of the most important steps a new business owner can take is to get her business certified as women-owned. Yet, less than 1% of female entrepreneurs are certified as owners of women-owned businesses. A certification will increase your company's visibility and offer opportunities that are reserved specifically for women-owned businesses. Many federal government agencies as well as state and local governments offer "set-aside" programs that designate a certain percentage of contracts for small businesses, including women-owned companies. Your company also will have access to resources specifically designed to help women-owned businesses grow.
If your business is at least 51% woman-owned and operated, you may be eligible for certification as a woman-owned business. There are two categories of women-owned business certifications: Women's Business Enterprise (WBE) and Women-Owned Small Business (WOSB).
WOSB is a designation of the U.S. Small Business Administration, which works with Federal agencies to increase contracting opportunities and achieve the Federal government's goal of awarding a minimum of 5% of all contracting dollars to women-owned businesses annually. To qualify, your company must:
Be a small business as defined by SBA size standards,
Be at least 51% owned and controlled by women who are U.S. citizens, and;
Have a woman or women manage day-to-day operations and make long-term decisions for the business.
WBE is a designation of the
Women's Business Enterprise National Council
, a non-profit organization dedicated to helping women-owned businesses thrive. Requirements are similar to WOSB. To qualify, your business must
Be a for-profit business located in the United States,
Be 51% owned by a woman, or a group of women who contributed a proportionate amount of capital to acquire ownership,
Have a governing board that is controlled by a woman or a group of women,
Have a female executive officer responsible for daily operations or a woman with technical expertise in the firm's primary business activity, and;
Be owned by women who are U.S. Citizens or legal residents.
Once your business is certified as women-owned, you can apply for loans and grants for women-owned businesses. The SBA offers three loans for women-owned businesses:
7(a) loans of up to $5 million, which can be used to cover expenses such as working capital and operating costs, real estate and equipment,
CDC/504 loans of up to $5.5 million, which can be used to purchase commercial real estate or heavy equipment, and;
Microloans of up to $50,000 to pay for business expenses.
If you're a woman of color, consider getting your business certified as minority owned as well to tap into additional loans, grants, and contracting opportunities. To be certified, the
National Minority Supplier Development Council
requires that a business be:
A U.S. for-profit business,
Owned by a U.S. citizen or legal resident, and;
51% owned, operated, capitalized, and controlled by a member or members of a presumed group including:

Black American: any Black racial group originating in Africa;
Hispanic: origins in Mexico, Puerto Rico, Cuba, Central and South American, or other Spanish or Portuguese cultures;
Native American: a Native of Alaska or Hawaii, or certified member of a federal or state recognized Indian Tribe;
Asian Pacific: origins in the Pacific Islands, China, Taiwan, Korea, Japan, Thailand, Burma, Cambodia, Vietnam, Malaysia, Indonesia, Singapore or Philippines;
Subcontinent Asian: origins in India, Pakistan, Bangladesh, Bhutan, the Maldives Islands, Nepal, or Sri Lanka.
Other notable organizations like the National Association of Women Business Owners (NAWBO), help women business owners navigate the various stages of their business growth and make sure they get a seat at the table. They are the only dues-based organization that represents the interest of women entrepreneurs across different industries nationwide. NAWBO members not only have the opportunity to network with thousands of women entrepreneurs in every major U.S. city, but they also gain confidence, access to capital, and a community of women dedicated to championing one another!
There are many grant programs available for women-owned and minority-owned businesses. Tillful provides access to capital and helps first-time founders build strong business credit with its online platform. HelloAlice, an online platform for small business owners, offers access to grants and business loans and helps entrepreneurs network with more than 800,000 small business owners. Resources to network with other small business owners are particularly important for women of color. A LinkedIn survey of 1,000 Black founders found that nearly 50% of Black women didn't know where to get information about how to start a new business, and 58% of Black women business owners believe they would be more successful if they had a stronger network.
Once your business gets off the ground, you'll start hiring staff and running payroll. Rather than spend time doing payroll manually, you can save time and focus on growing your business by using Roll, an app that allows you to process payroll quickly. "Roll frees up my time… payroll takes me maybe one minute," says Latessia McClellan, owner of Sante Salon & Spa in New Orleans. Watch this video to see how quickly you can run payroll in less than a minute with Roll. Fern Dubow, owner of Tutor for You in Los Angeles, agrees that Roll is a time saver, allowing her to focus on developing her business. "Roll has made my life really easy," she says.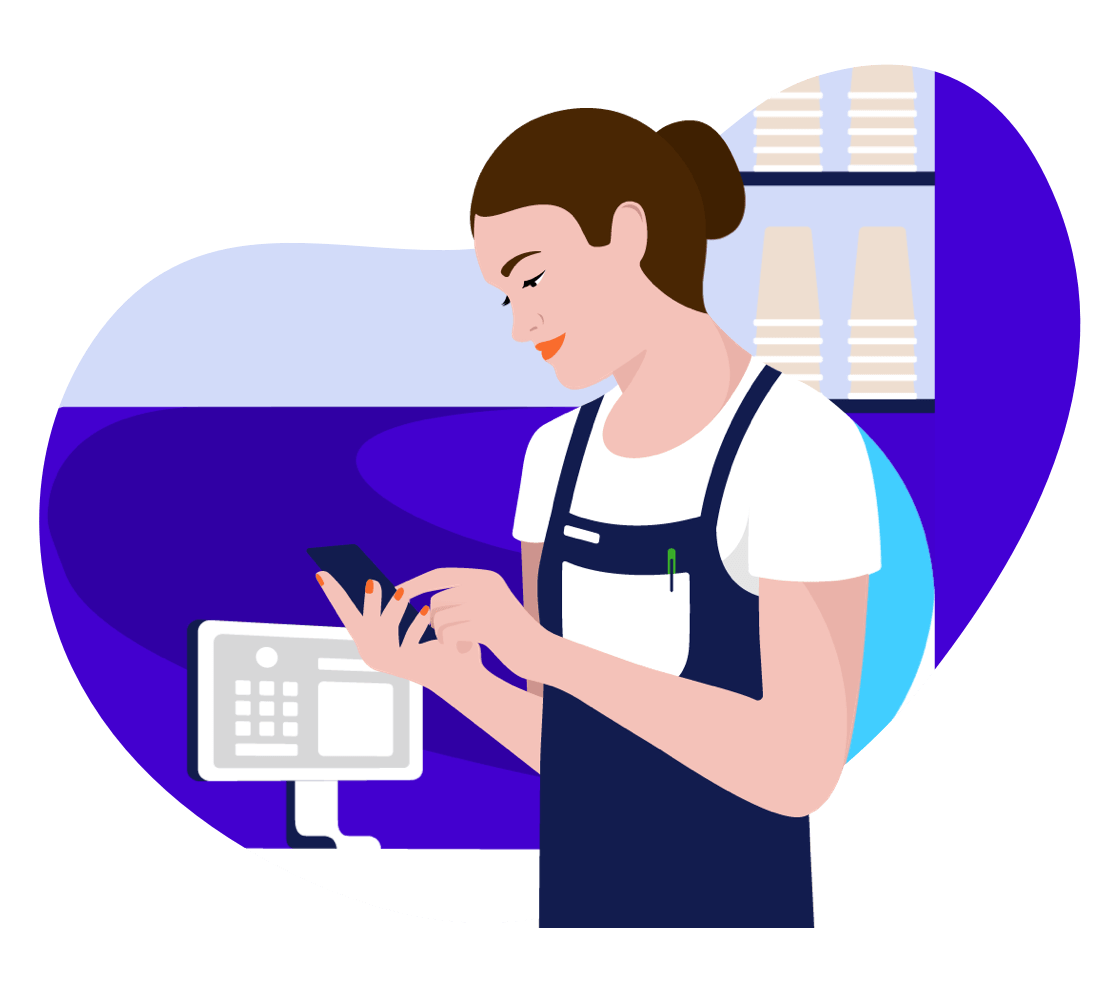 Free Trial
Sign up today and enjoy a three-month free trial.